Welcome
The Beach Haven Tennis Club is a community group, which is an incorporated club
to enable it to provide all levels of play through Tennis North Harbour.
The club has its four tennis courts at Shepherds Park, off Cresta Avenue.
See also our Facebook page for the latest news: Beach Haven Facebook Page

The Midweek Tennis group had their own
Opening day and Prize Giving.
Click on the link below to see photos.
Midweek Opening day and Prize Giving
The Love Tennis event was a great success.
Thank you to all the volunteers.
Click on the link below to see some pictures.
Love Tennis
Alex Shepherd's Smart Strength program
Alex is running a personalised fitness program.
Click on this link to see all the details
Monday night coaching.
Juniors (9yrs on) from 4pm to 5pm and 15yrs to adult from 5pm to 6pm - $10.
Please contact Ingrid/Alex to book your spot.
MORE ADULT PLAYERS ARE REQUIRED TO ATTEND
GRAB THE OPPORTUNITY TO ENHANCE YOUR SKILLS
Check the Interclub details for the 2019/2020 season
Click here or use the link on the Interclub page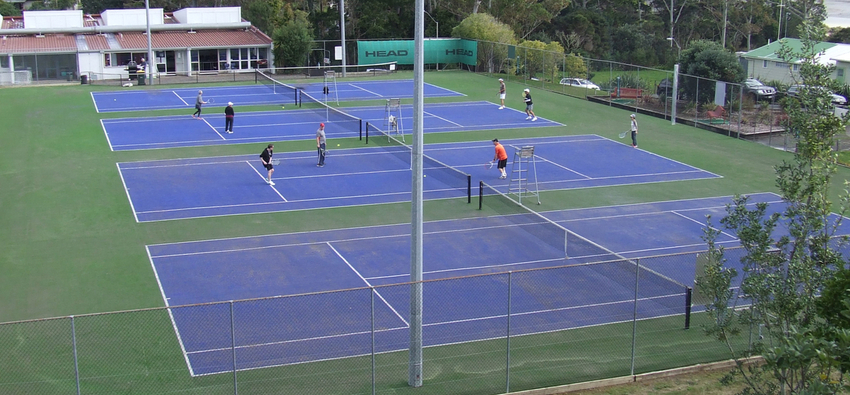 Midweek - Bakers Delight Tournament
Bakers Delight Birkenhead has agreed to sponsor our
tournament for another year.
THANK YOU VERY MUCH !!
Please support our sponsor by visiting the shop and buy some
of the delicious products available.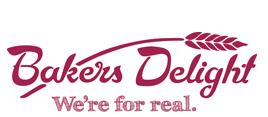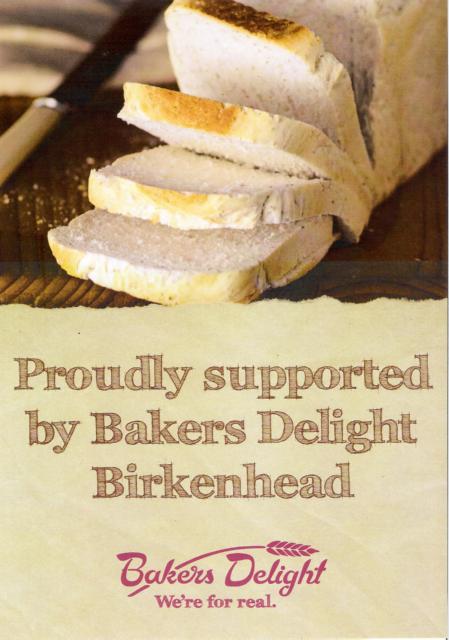 Beach Haven Tennis Shirts and Caps

Beach Haven Tennis shirts and caps can be ordered by
ringing Walter Dijkgraaf, phone: 483 3749
There are 3 styles, Unisex Polo & Tee and a women's V-neck
All are white with blue trim and have the club logo on the left side
Click
here
to view the details and the order form
Lost and Found

A number of clothing items have been floating around in the club house for some time.
A clothing rack has been added to the club house furniture with the left behind items on coat hangers or hanging from clips.
Have a browse next time and feel free to recover your lost property.

Wednesday Morning Tennis

The Wednesday morning tennis session is open for all members and is going strong.
Why not come along to hit a few balls in a relaxed atmosphere.
Play starts at 9:00 AM.

On the first Wednesday in the month the Bakers Delight Tournament is played.
The prize is a voucher for $20 to be redeemed at our sponsor:
Bakers Delight Birkenhead.